Rafael Macedo Civil Engineering is a personal brand of a recent graduate in the field, his focus is on creating structural, architectural, complementary designs and technical reports. In the visual identity of the brand, we focused on using structural projects as the main reference for the brand creation, with this we created a grid system based on a structural project so that we could get a concrete result that made sense for the brand. 
Rafael requested that the initials of his name and last name be present in the logo, so we created a symbol containing the letters "R" and "M" together with the beams of a structural project. Besides using traces of the logo to compose the brand graphics, we used a series of combinations and repetitions of the symbol to compose the visual identity, resulting in a dynamic and modern brand. The colors refer directly to the materials that are used in construction.
Rafael Macedo Engenharia Civil é uma marca pessoal de um recente licenciado na área, o seu foco é a criação de projetos estruturais, arquitetônicos, complementares e relatórios técnicos. Na identidade visual da marca, nos concentramos em utilizar os projetos estruturais como principal referência para a criação do marca, com isso criamos um sistema de grid baseado em um projeto estrutural para que conseguíssemos chegar a um resultado concreto e que fizesse sentido para a marca. Rafael solicitou que as iniciais do seu nome e sobrenome estivessem presentes no logotipo, por isso, criamos um símbolo contendo as letras "R" e "M" juntamente com as vigas de um projecto estrutural. Além de usar traços  do logotipo para compor os grafismos da marca, utilizamos uma série de combinações e repetições  do símbolo para compor a identidade visual, resultando em uma marca dinâmica e moderna. As cores referem-se diretamente aos materiais que são utilizados na construção civil.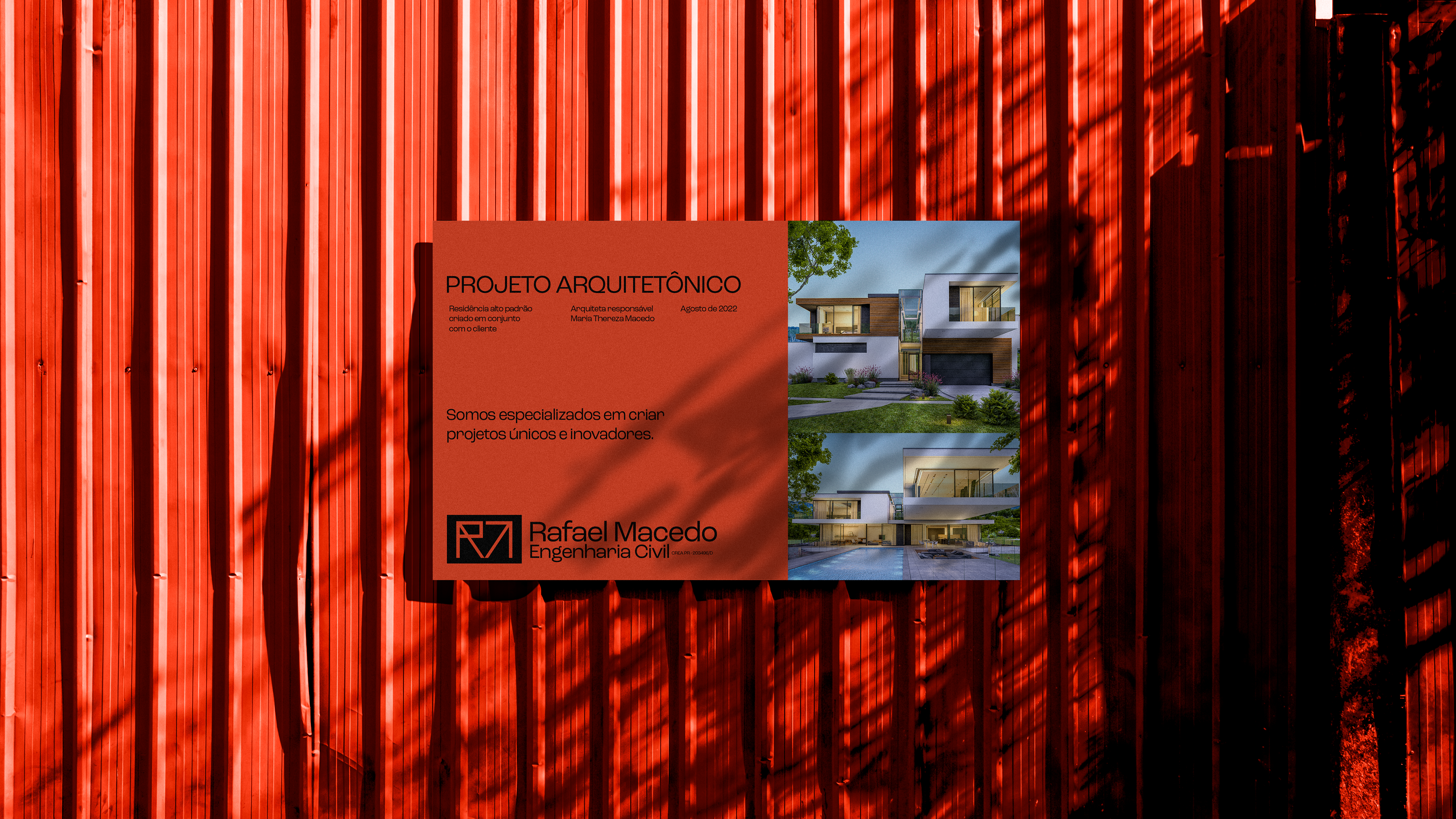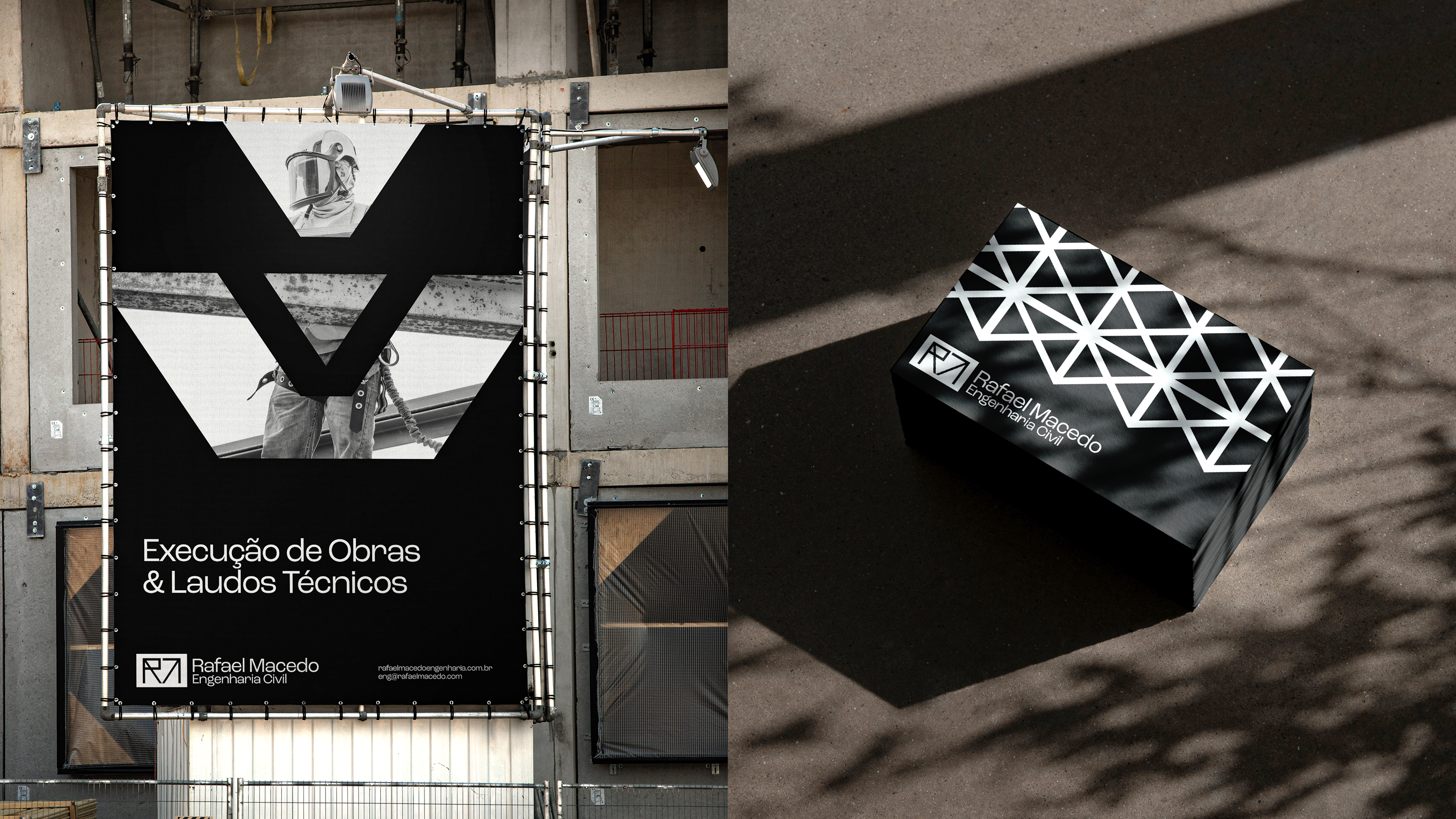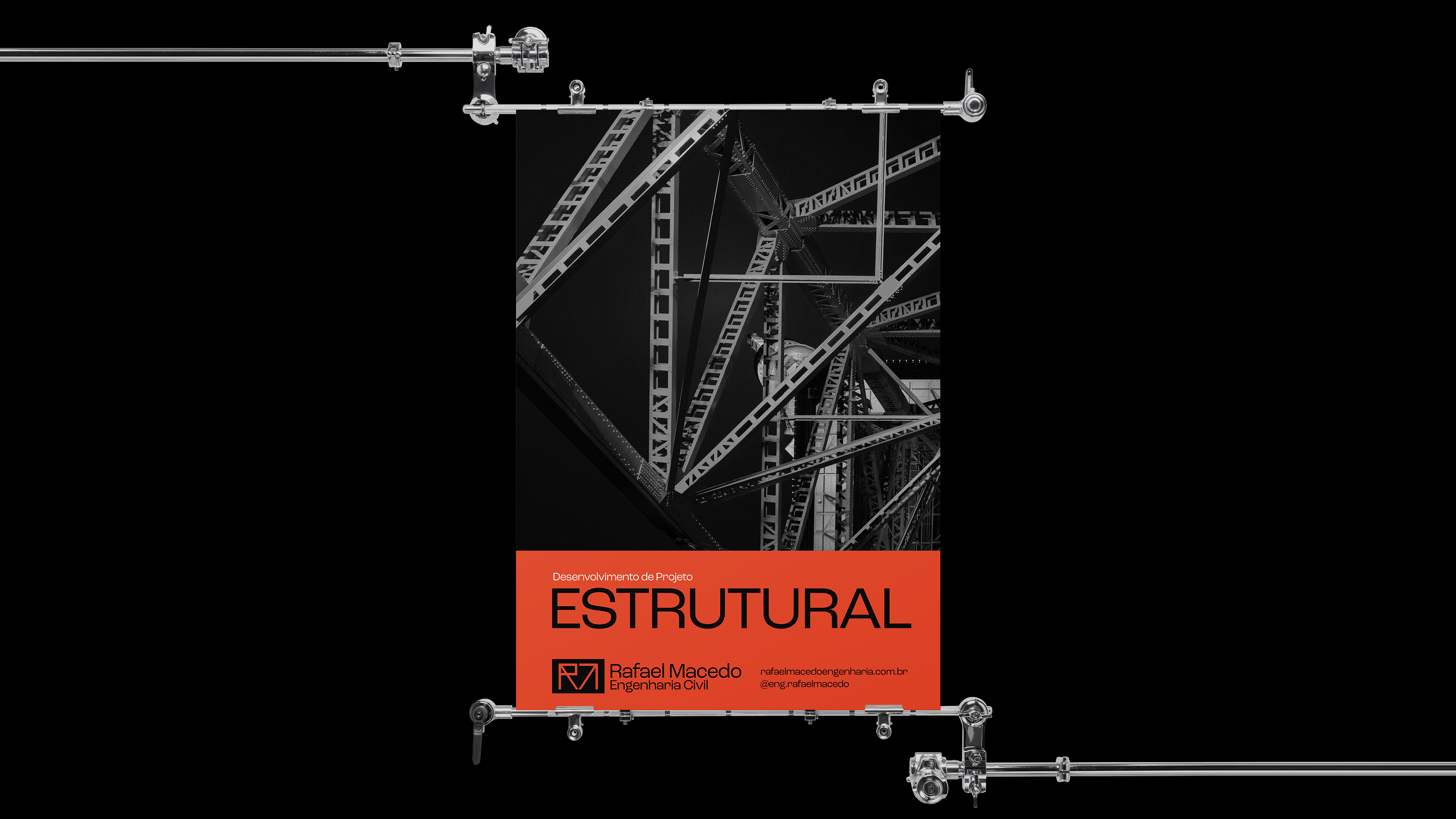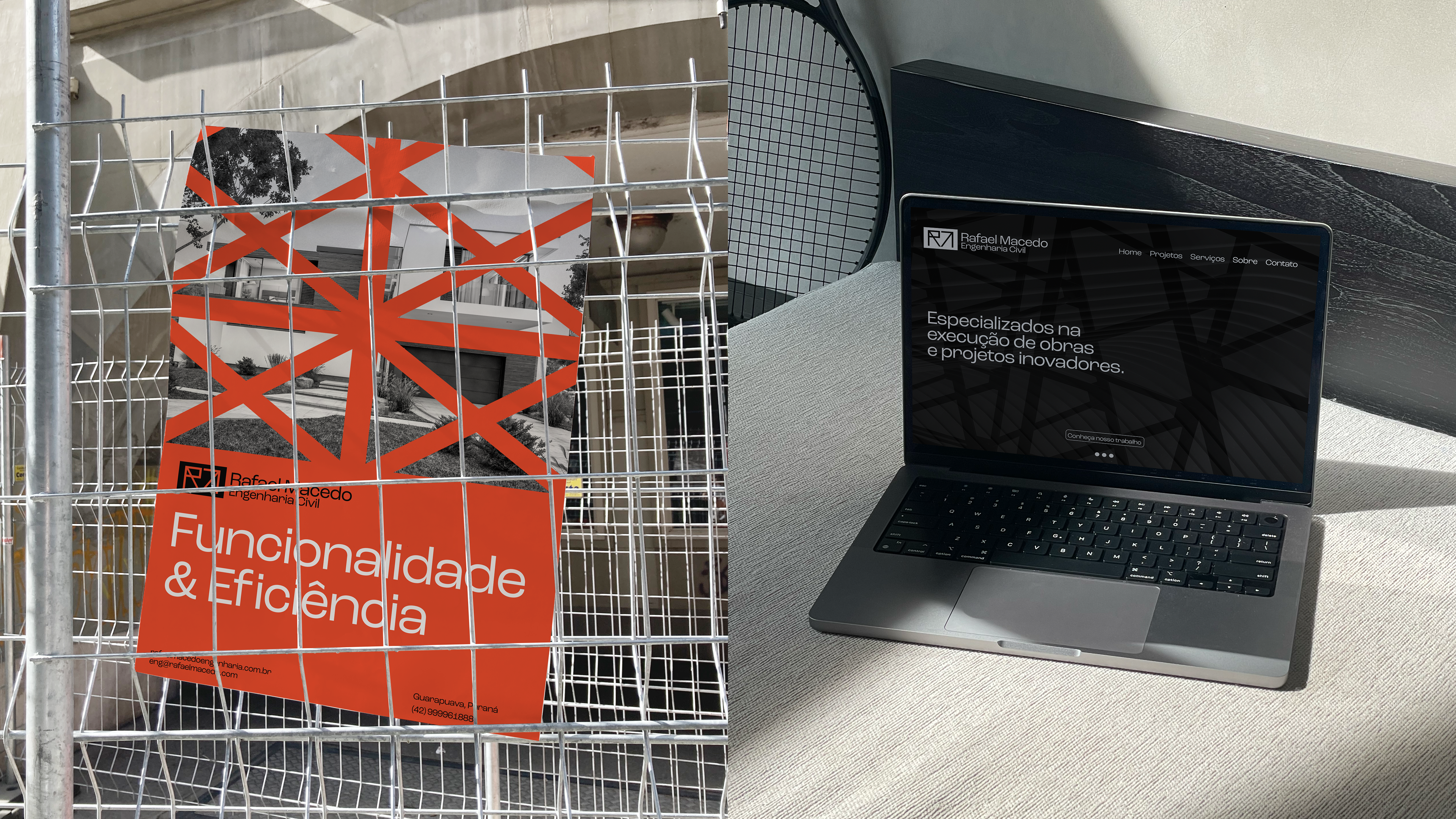 Creative Direction & Design: Andre Forbeck
Client: Rafael Macedo Engenharia Civil